Reef2Reef Reaches 100K Facebook Fans!

Reef2Reef has quickly become one of the go-to forums for hobbyists and industry folk alike. This week Reef2Reef just eclipsed 100,000 real-world Facebook likes! What some of you may not know is that this forum started as a very small gathering of like-minded hobbyists, which was initially called "Club Zoa". It began as a small group of hobbyists who were crazy about Zoanthids on the at-the-time reigning forum Reef Central. These few eventually made their behind the scenes Zoanthid hoarding hive mind into their own forum, the aforementioned Club Zoa. Over time Club Zoa became quite the hot spot for Zoa freaks. Admittedly I was member, however didn't frequent the website much as Zoanthids have never really been my cup-o-tea. With that said it always held a more lighthearted and fun approach than some other forums.
David Hammontree (forum name revhtree) was one of these behind the scenes Zoa aficionados during the time of Club Zoa. He, among others, thought that the website had infinitely more potential than was being utilized. Circa 2007 the website was purchased by David, quickly followed by a name change to the now well known moniker of Reef2Reef. Through proper channeling and promotions, Reef2Reef has grown into the massive 45,000+ member forum that it is today.
Hobbyists from around the world gather to discuss their love for all things salty. We're even seeing a good amount of industry professionals and hobby gurus such as Randy Holmes-Farley frequenting the site and helping new hobbyists through the trials and tribulations that any of us undoubtedly will face at some point in our reefing career. Not only are pictures and information exchanged, however there are constantly hundreds, if not thousands of corals and equipment being sold and traded in the classified sections. Reef2Reef has a whole slew of sponsors, ranging from live coral retailers to salt manufacturers, and everything in between. Discussions and announcements within club sub-forums regarding upcoming frag swaps are commonplace keeping you in the loop of what's going on in your area.
While free information is abound throughout Reef2Reef it is still important to realize than any Joe-Schmo can post knee-jerk anecdotal information for all to see on a whim. While anecdotal information is crucial to our hobby, we need to be careful to take anything posted with a grain of salt, sometimes a pallet of salt. Misinformation is still flaunted as fact throughout all forums, so when you see it, ask for a source, or point someone in the right direction politely. With that said there are many professionals, manufacturers and tenured hobbyists on the forum that are more than willing to help you with your specific situation. David has done a great job over the past few years implementing blog-style articles, which at this point cover most everything someone could want to find, with many more to come I'm told.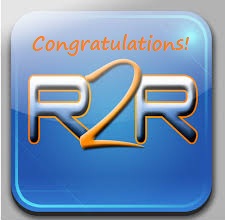 Reaching 100,000 actual Facebook likes (not purchased "fake likes" as many businesses these days seem to do) is quite the accomplishment. Nowadays every time I log into Facebook it's not uncommon for a shared Reef2Reef post to be at the forefront of my news feed, with generally dozens of comments and even more likes proving what a strong following this forum has established. Without further ado I would like to congratulate David and everyone whom has helped build R2R into the worldwide reefing powerhouse forum it has become. Keep up the great work, and congratulations on 100,000 followers!
Join the discussion at Reef2Reef.com!






Tags:
reef forum
,
Reef2Reef
,
saltwater aquarium discussion