Reef Spotlight: Tusi's 180 Gal Mixed Coral Garden
REEF SPOTLIGHT- February 2015 TUSI

Tusi's 180 gal Mixed Coral Garden: Check out the REEF2REEF Build Thread Here
INTRODUCTION
First, I want to say I am honored and humbled to be the REEF2REEF spotlight for the month of February. There are so many great tanks and for this I am humbled.
My inspiration for embarking on the journey of keeping saltwater tanks is that I grew up on an island in the Mediterranean Sea called Malta. This island is surrounded by nothing but deep blue clear waters. For me. this meant scuba diving almost every day. This is why I must have my own piece of the ocean in my home.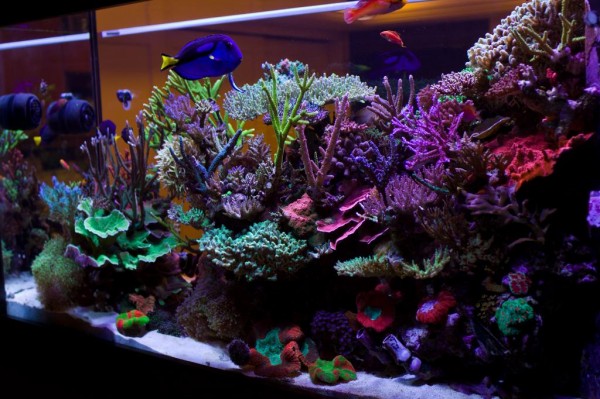 My hobby began when I was about 14 years old and still in school. In my biology class, there was a small fresh water tank full of guppies. This was something that I did not see in the ocean every day. So, I decided to build my first homemade tank. I knew little about aquariums, obviously, so I did every thing wrong. I had my first taste of bad experience and what not to do. However, it did teach me a valuable lesson. It taught me to research/ After researching what I was doing wrong, I was on my way to a successful freshwater tank full of guppies, angelfish and then I graduated to discus. Even to this day, the tank is still running. It is maintained by my mother and still thriving. Recently, I visited my mother and was in awe of how beautiful the tank looks.
Fast forward a few years and I moved to the United States. The one thing that I missed the most was the ocean. I had always dreamed of having a saltwater fish tank. However, I knew nothing about how to maintain one or how to keep the delicate saltwater fish alive. So, I chose to do a freshwater tank instead. I planned to recreate a tank that was similar to the one I had when I was younger in Malta. As time went on, my family grew bigger. This meant that we had to move and this ended my freshwater tank. After settling in a condo on Long Island, I decided to give a saltwater fish tank a shot. I hit some issues in the beginning but after a few corrections things worked out.
A little more time passes and I needed to move into a house. So, the tank was taken down. This paved the way for me to begin my real dream of having a reef tank. This time I decided to hire someone to do it for me. I learned how to maintain it. I started out with LPS because I was told it was easier. After three years of growing almost every LPS on the book, I got tired of the LPS. I decided to switch to SPS. This where it has led me. I am very happy that I made the switch. I find it more rewarding to watch a small frag grow into a colony in a much shorter time.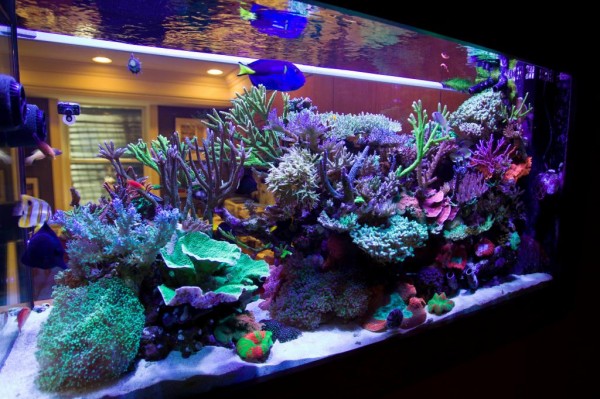 System Profile:
My tank is a custom glass tank built in Texas by Acrylic Glass Exhibits. The bottom is PVC. The tank is 60" long 30" tall and 24" deep. It is viewable from three sides. At first, I did not want to have power heads so It was drilled for a closed loop and plumbed to a wave maker by ocean motions. The top is an acrylic euro brace all around with glass covers / doors. The stand was built locally in Mineola by an iron shop. All cabinetry was built custom by a wood shop in Glen Cove. It was complicated to fit the stand and connect to my office cabinetry. My sump is a standard reef ready sump made by oceanic.
Equipment:
Reeflo Dart for my closed loop circulation.
Reeflo Marlin for my chiller circulation.
Custom built chiller by Trade wind chillers that sits outside 40' away
45 Watt UV sterilizer
Vertex calcium reactor
Vertex GFO reactor
PM Kalkwasser reactor
Bubble king skimmer
Eheim in sump pump for the above reactors.
GHL profilux 3 controller
GHL-4 doser
60 gal mixing tank for water changes
Blue line aqua pump for mixing and pumping to tank since it is 25' away.
5 stage reverse osmosis set up.
(2) MP40 power heads
(2)Tunze 6105 power heads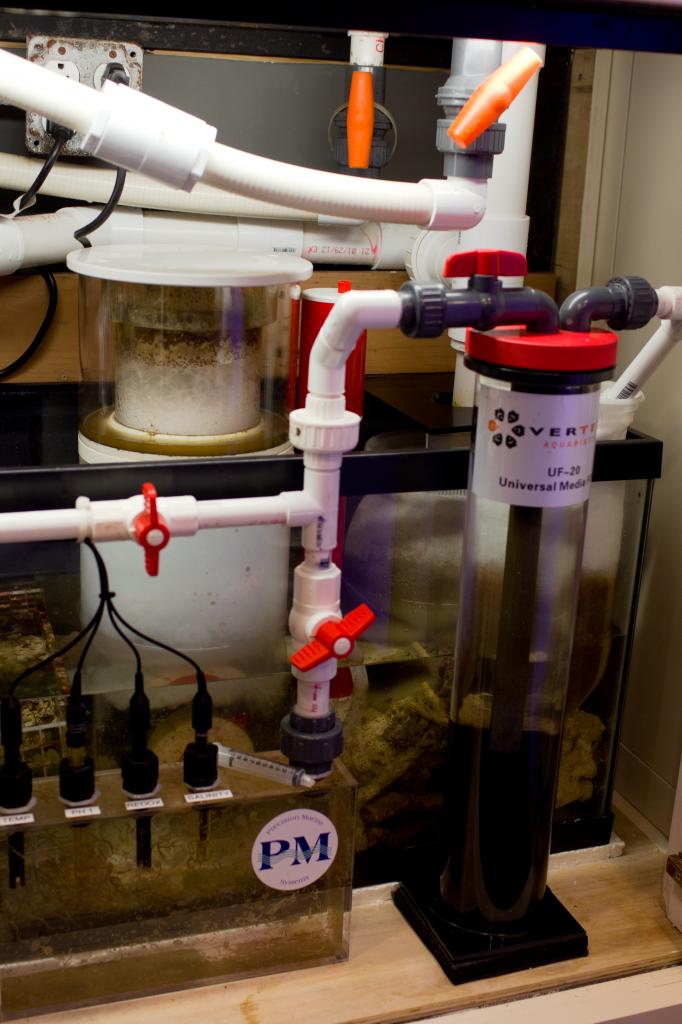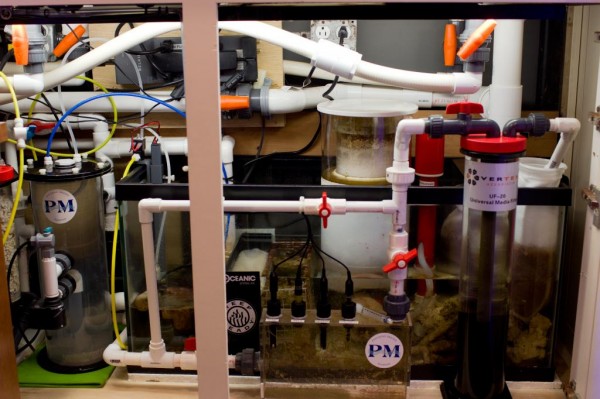 Lights:
Two 400 watt radiums with electronic ballasts.
4-48" T 5s by Aqua medic
4- Blue Reef Brite 9" led fixtures
Led moon lights
All lights are controlled by my GHL controller
Schedule:
T5's and Led fixtures come on at 10 a.m. and go off at 10 p.m.
The first 400 metal halide come on at 12 noon and turns off at 5 p.m.
The second metal halide come on at 1 p.m. and turns off at 6 p.m.
All other moon lights leds come on at 10 p.m. and turn off at 10 a.m.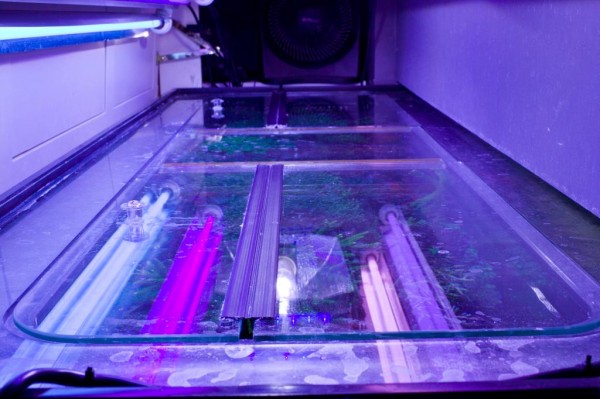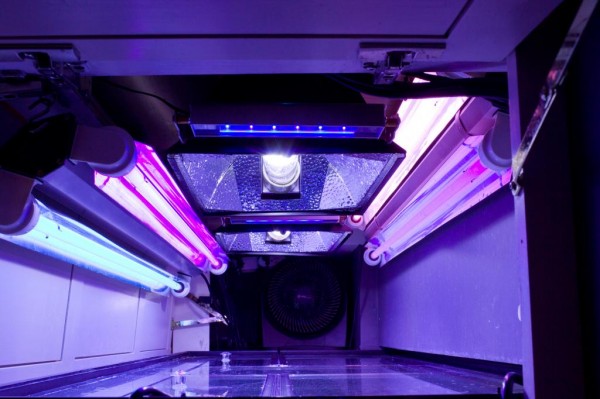 Media and Additives:
Calcium and Alkalinity [calcium reactor]
Magnesium
Strontium
Tropic marine trace elements A & K
Pottasium
Iodide
Amino acids
Sponge power
Carbon in a bag in sump [replaced once a month]
Rowa in reactor [replaced once a month]
Probes are in a PM built acrylic box calibrated every six months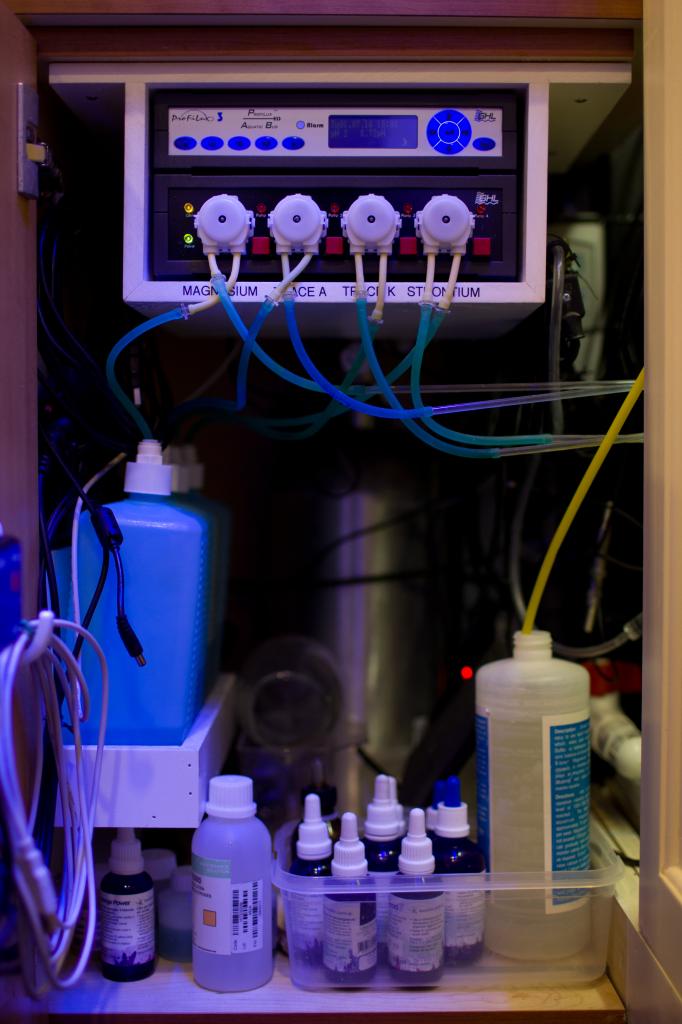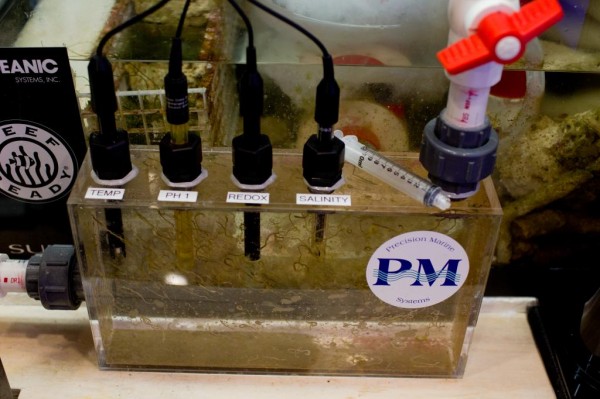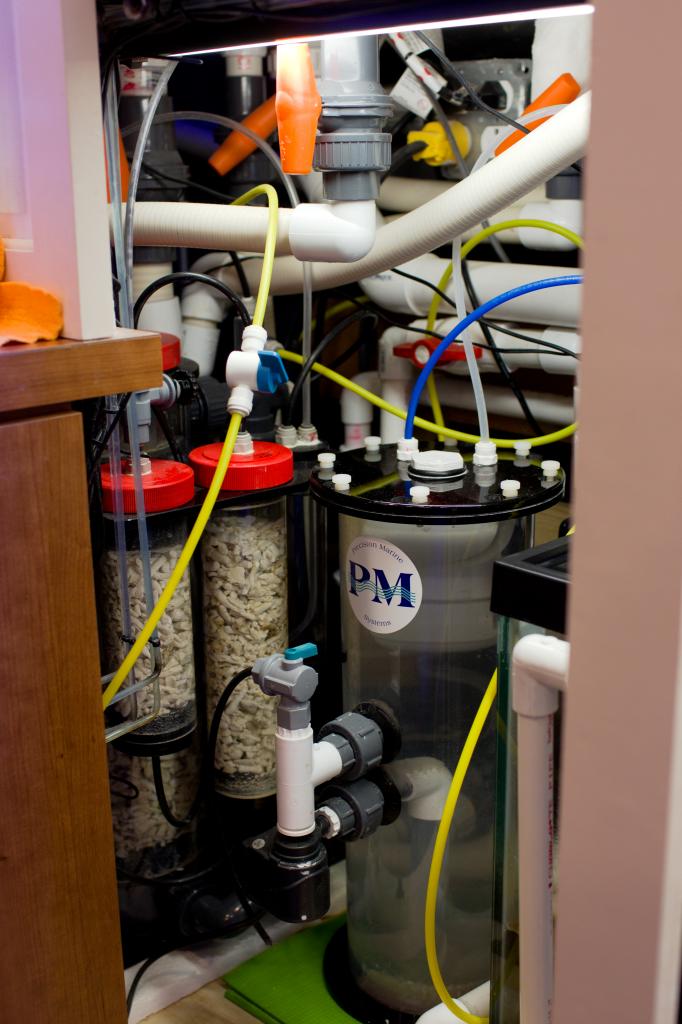 Tank Maintenance:
25 gal Water change is normally done every week.
Tropic marine pro salt
Clean glass once a week
Vacuum detritus from sump
Change sock once a week
Clean skimmer once a week
Water Mixing Station:
60 gal storage tank with hard piped close loop hooked to a Blue Line pump circulating water 24 hrs a day. Plumbed to tank over finished ceiling for water changes since Tank is 25' away.
ATO is also plumbed directly from same location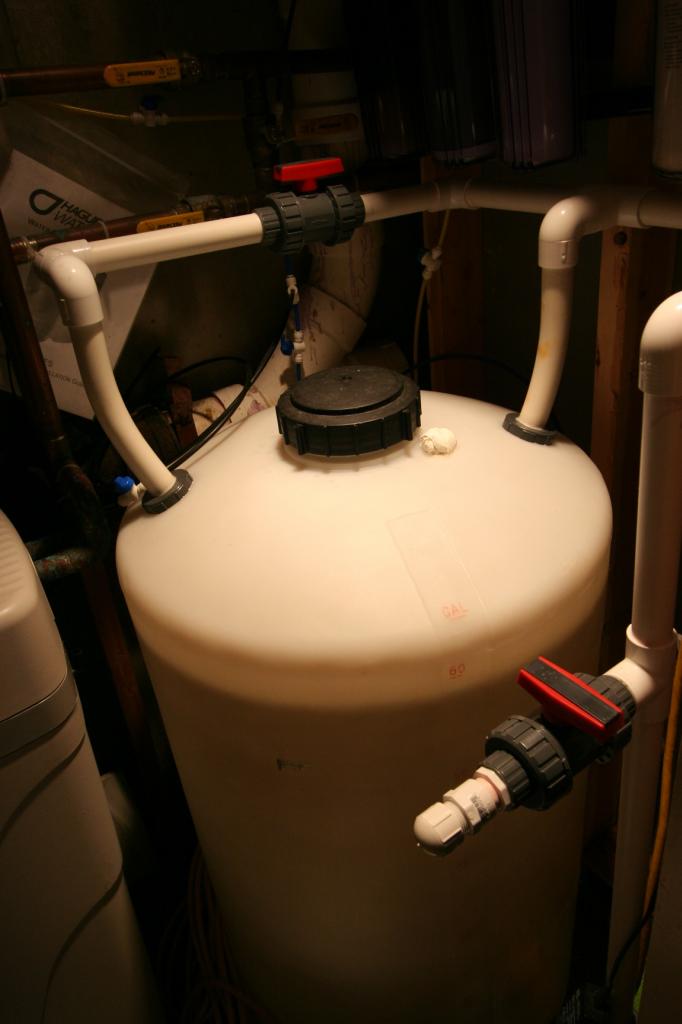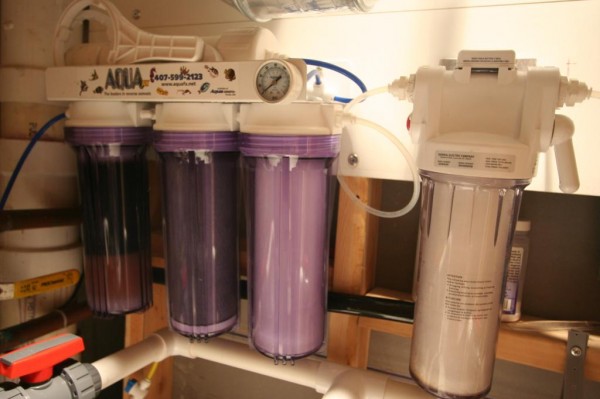 Testing:
Check all levels once a month for the exception of alkalinity [every day]
Phosphates- 0.05
Nitrates- 0.25
Potassium – 380
Magnesium- 1350
Strontium-0.95
Calcium- 450
Alkalinity- 8.5
Iodine- 0.9
Feeding:

The fish get 6 cubes of frozen food twice daily plus cyclopeez, fish eggs, arctic pods and krill. I do not feed the corals directly.
Tank Inhabitants (Fish)
Hippo tang
Purple tang
Black tang
Gem tang
Flame angel
Jaculator angel
Tail spot blenny
Yellow clown blenny
Cleaner wrasse
Flame wrasse
Pair of Johnson's wrasse
Bells wrasse
Leopard wrasse
Femininus wrasse
Rhomboid wrasse
Radiant Wrasse
Pair of maroon clowns
Sunburst Anthia
Hutchie anthia
Bloched Anthia
Dracula Goby
Copperband butterfly
3 Long spine cardinals
Invertebrates:
1 Randall Pistol Shrimp
3 Skunk Cleaner Shrimps
10 + Red Leg Hermits
75 + Blue Leg Hermits
50 + Turbo Snails
100 + Nassarius snails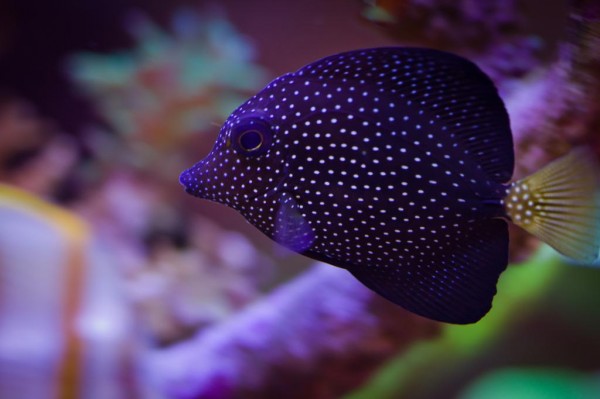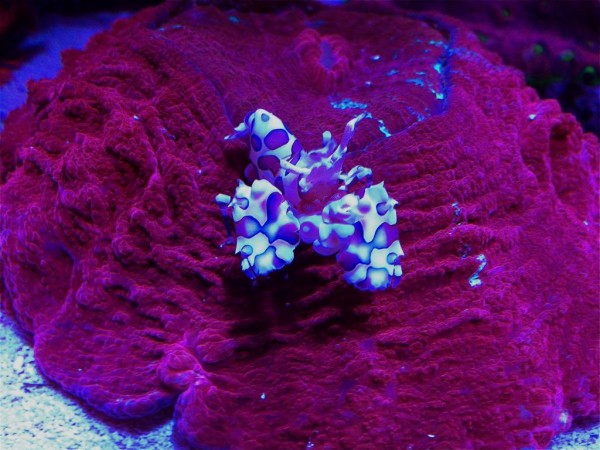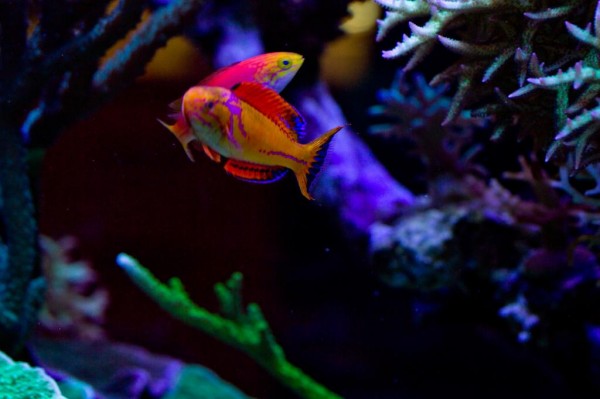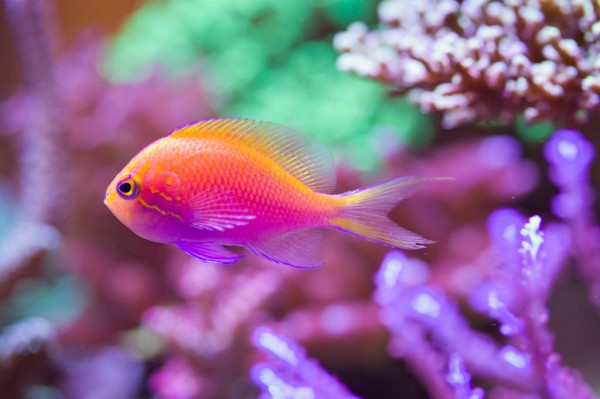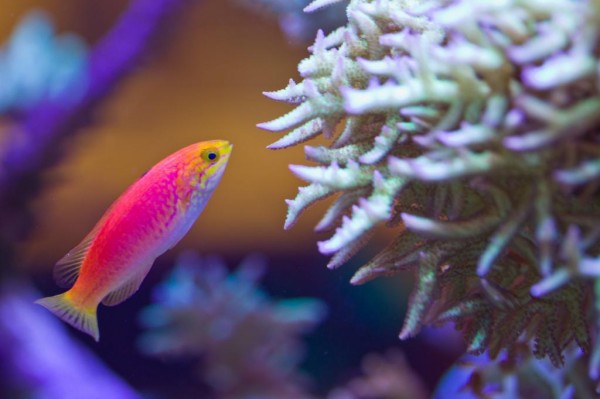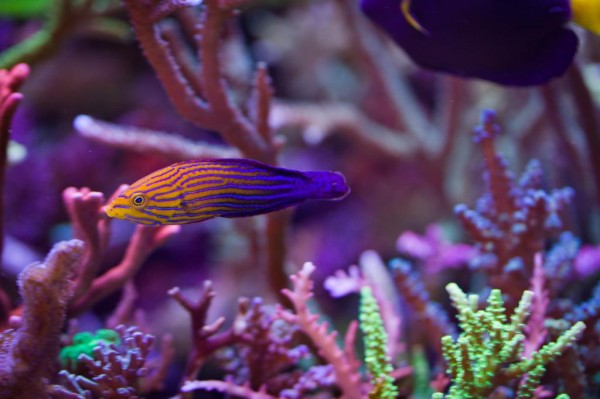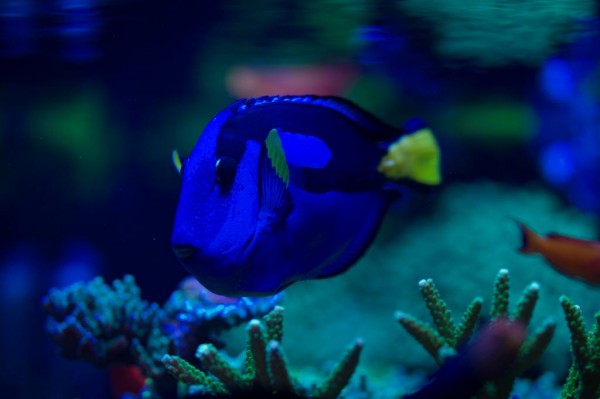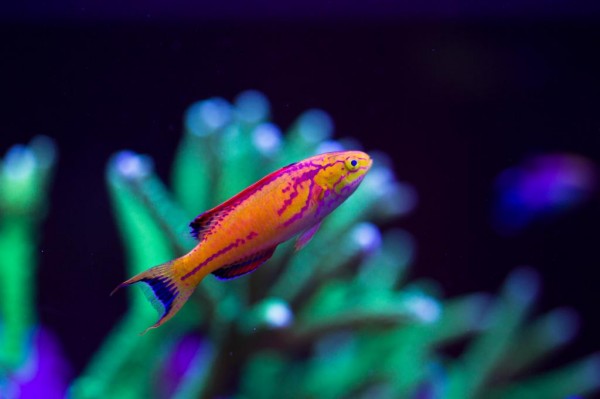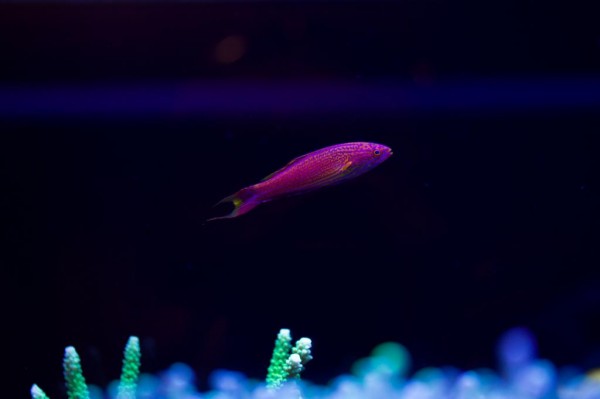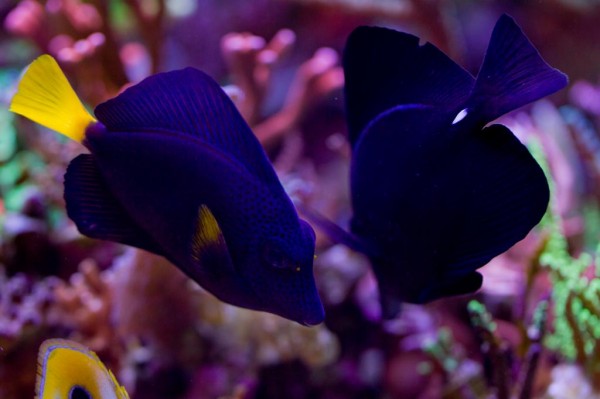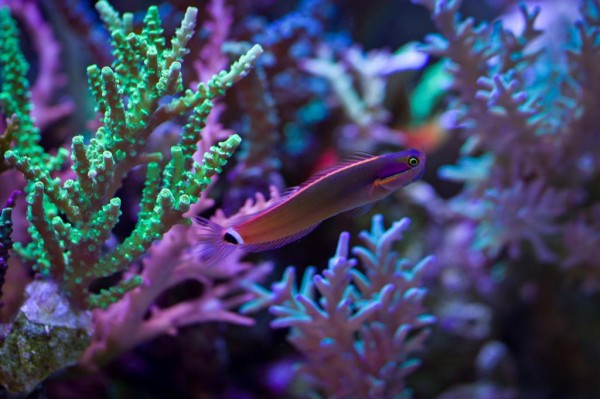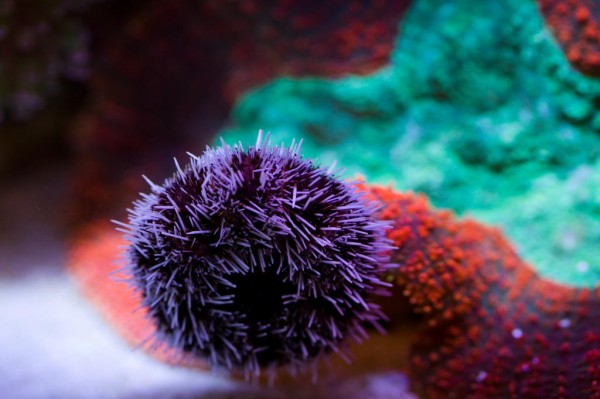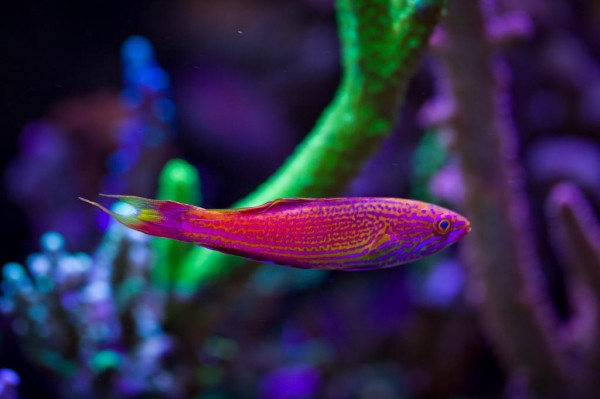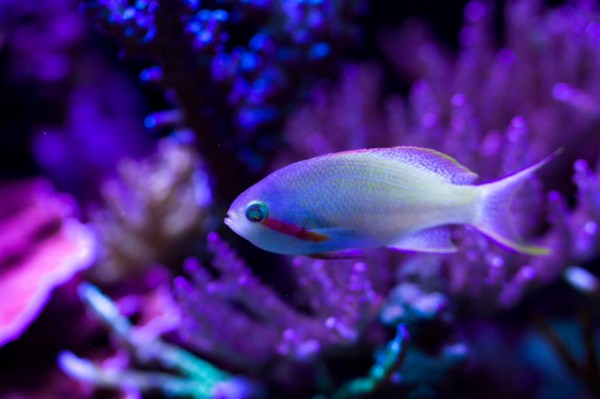 Corals:
STRAWBERRY SHORTCAKE
ORA – JOE THE CORAL
ORA – PEARLBERRY
ORA – VALIDA
ORA – RED PLANET
ORA – PONAPE BIRDS NEST
ORA – HAWKINS ECHINATA
ORA – BLUE BOTTLE BRUSH
ORA – ORANGE DIGITATA
TYREE PINK LEMONADE [3 FRAGS]
GERMAN BLUE PULIP
SUNSET MONTIPORA
BALI TRICOLOR
SUPERMAN MONTIPORA
RASBERRY LIMEADE ACRO
STAGHORN ACRO [ACROPORA HOEKSEMAI]
GREEN MILLIPORA
PINK MILLIPORA
SCROLLING MONTIPORA
STAGHORN ACROPORA [ABROTANOIDES]
BRANCHING ACROPORA [ GOMEZI]
RED TABLING ACROPORA [HYACINTHUS]
RED DRAGON ACRO [2FRAGS] [ACROPORA CARDVUS]
RED CAPRICORNIS
GREEN CAPRICORNIS
GREEN CAPRICORNIS WITH PURPLE RIM
GRAFTED CAPRICORNIS
GREEN SLIMER
GARF –BONSAI
DEEPWATER ACRO
HORRIDA
RED TABLE ACRO
RED STAGHORN
PINK BIRDS NEST
GREEN BIRDS NEST
BLUE SAGHORN
GREEN WITH BLUE TIP STAGHORN
ACROPORA ECHINATA – ICE FIRE
ACROPORA EFFLORESCENS
ACROPORA SP BLUE ICE
PINK ACROPORA PROSTRATA
BLUE TORT
ACROPORA AUSTRALIAN GREEN AND WHITE
ACROPORA AUSTRALIAN BLUE AND GREEN [ACROPORA KIMBEENSIS]
GREEN WITH BLUE TENIUS ACRO
OREGAN TORT [ACROPORA TORTUOSA]
MONTIPORA DANAE [POKERSTAR]
MONTIPORA DIGITATA [ORANGE DIGI]
PURPLE MONTIPORA DIGITATA
SEASONS GREETING MONTIPORA
PSAMMOUDRA SP – GREEN ENCRUSTING MAZE
MONTIPORA UNDATA WITH PURPLE RIM
PAVONA MALDIVENSIS – ORANGE PAVONA
POCILLIPORA DAMICORNIS GREEN
POCILLIPORA DAMICORNIS LIGHT GREEN
SERIATOPRA SP PINK BIRDS NEST
SERIATOPRA SP GREEN BIRDS NEST
PURPLE STYLOPHORA [STYLOPHORA PISTILLATA]
GREEN STYLOPHORA [STYLOPHORA PISTILLATA]
PINK STYLOPHORA [STYLOPHORA PISTILLATA]
RED SETOSA
BLUE LUKANI
BLUE PULIP CAPRICORNIS
RAINBOW ACROPORA
GRANULOSA ACROPORA
GRANULOSA ACROPORA 2
AUSTRALIAN GREEN WITH BLUE TIP ACROPORA
RED / PINK CESPITULARIA
GREEN UNKNOWN ACROPORA
LPS / SOFT CORALS
GREEN FROGSPAWN
GREEN HAMMER [EUPHYLLIA ANCORA]
NEON CANDY CANE
ORANGE HAMMER [EUPHYLLIA ANCORA]
BRANCHING PURPLE TIP TORCH FROGSPAWN
BUBBLE TIP AENONME
RED ACAN
RAINBOW ACAN
RED GREEN ACAN
GREEN AND RED ACAN [SCOLYMIA AUSTRALIS]
RED GREEN SCOLYMIA [BLEEDING APPLE 2]
WATER MELLON CHALICE
RED AND BLUE CHALLICE
BUBBLE GUM CHALICE
WATER MELLON 2
GREEN WITH ORANGE MOUTHS CHALLICE
SPRUNGS STUNNER CHALICE CORAL [ECHINOPORA LAMELLOSA]
BLUE ZOOS
GREEN ZOOS
ORANGE ZOOS
GREEN PALYS
ORANGE AND GREEN BRAIN [LOBOPHYLIA HEMPRICHII]
RED AND GREEN OPEN BRAIN [TRACHYPHYLLIA RADIATA]
AUSSIE RED MEAT CORAL [ACANTHOPHYLIA]
BLUE MUSHROOMS
RED MUSHROOMS
STARBURST GREEN POLLIPS [BRIAREVM SP]
RED AND GREEN FAVIA [FAVITES PENTAGONA]
RED AND GREEN FAVIA 2 [FAVITES PENTAGONA]
SUN POLYPS
ORANGE EUPHYLLIA
WHISKER CORAL [DUNCANOPSAMMIA]
TORCH CORAL INDO [EUPHYKIA GLABRESCENS]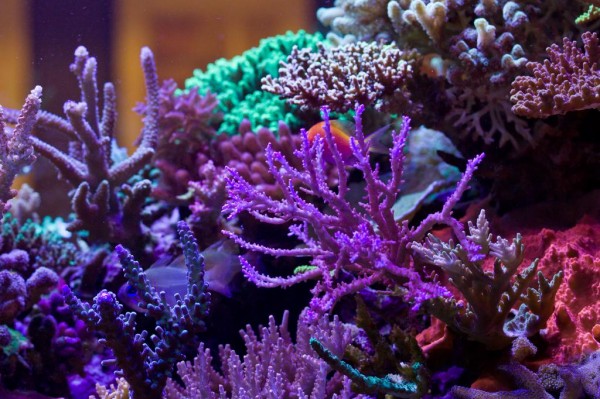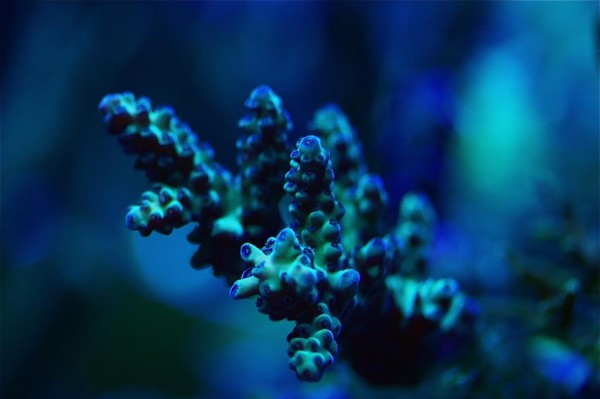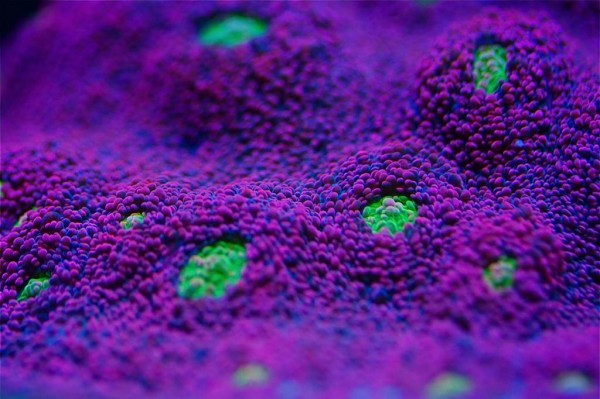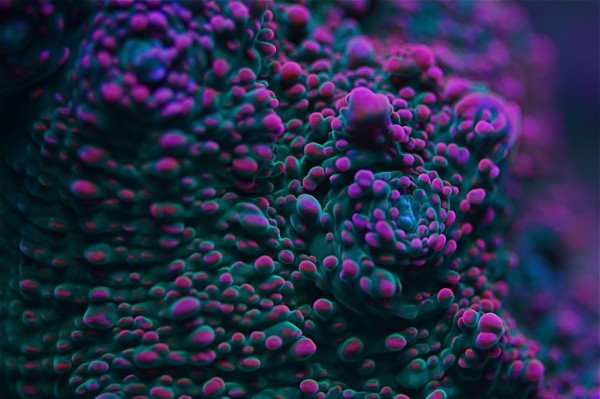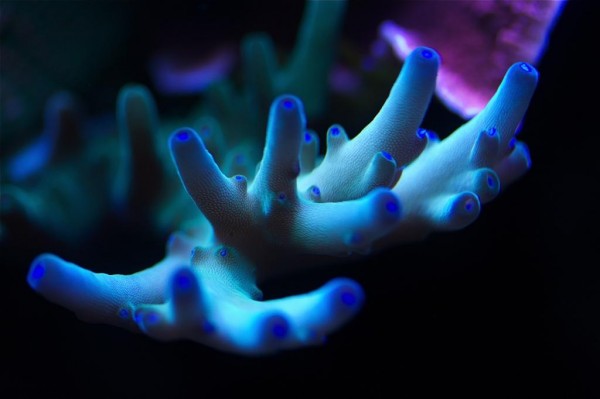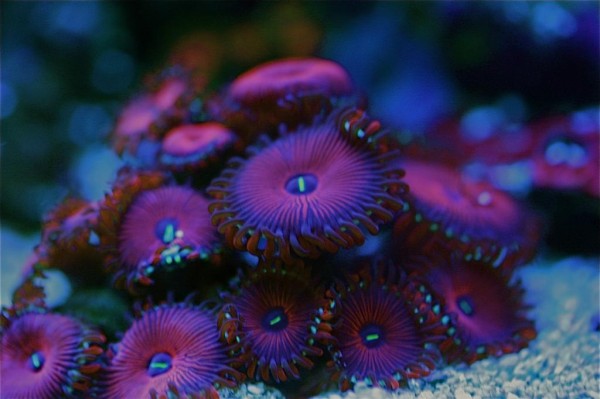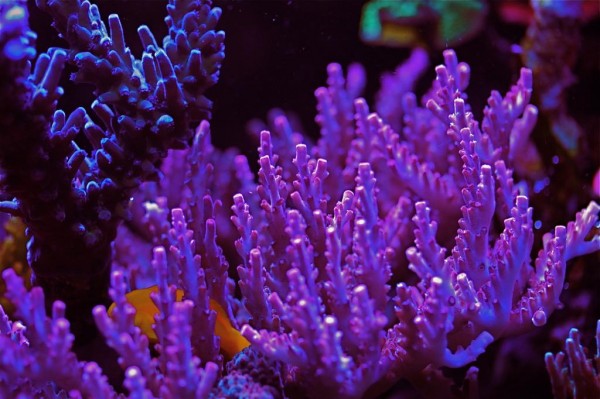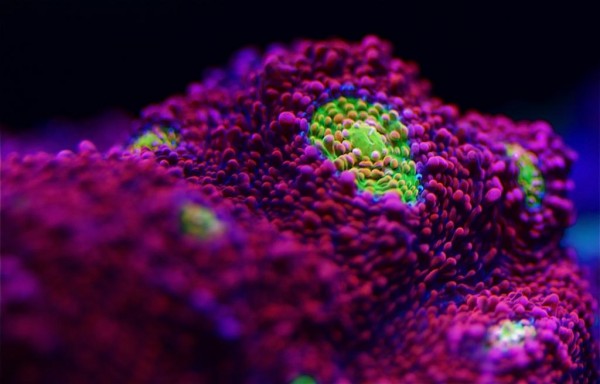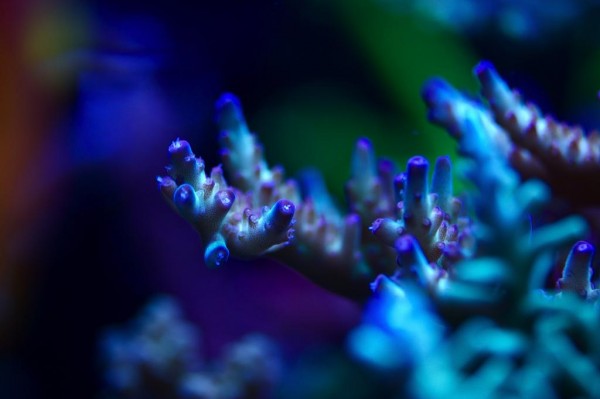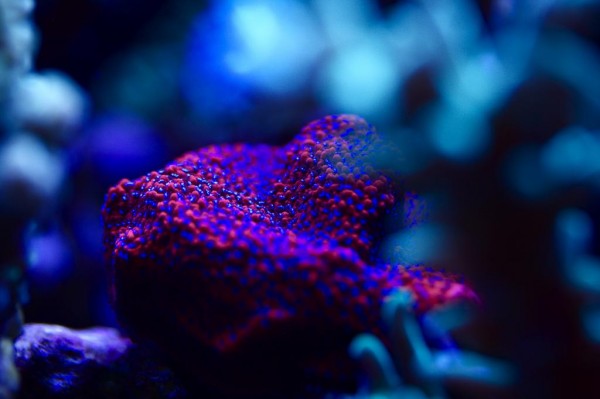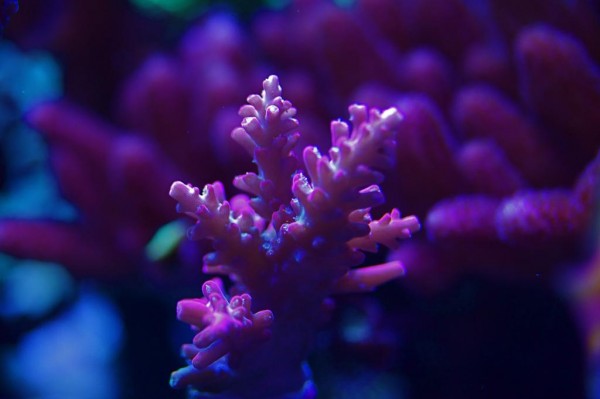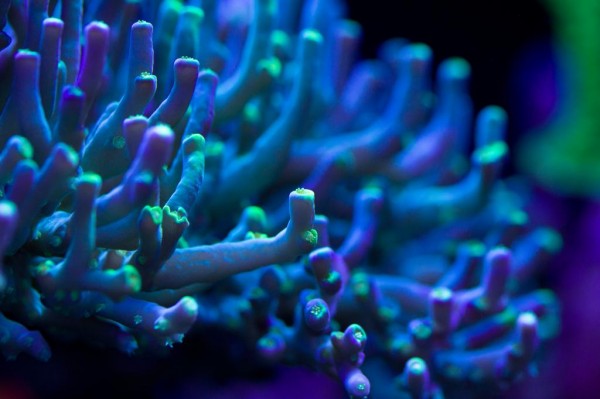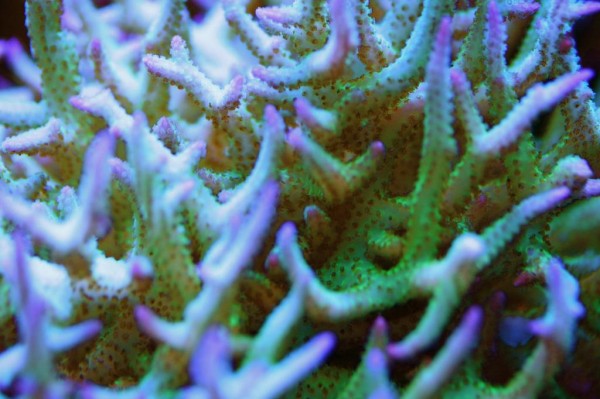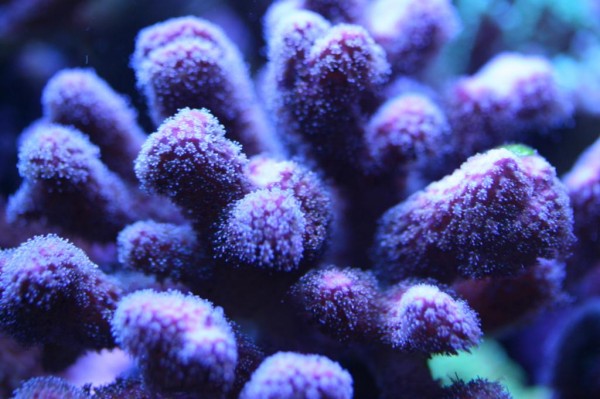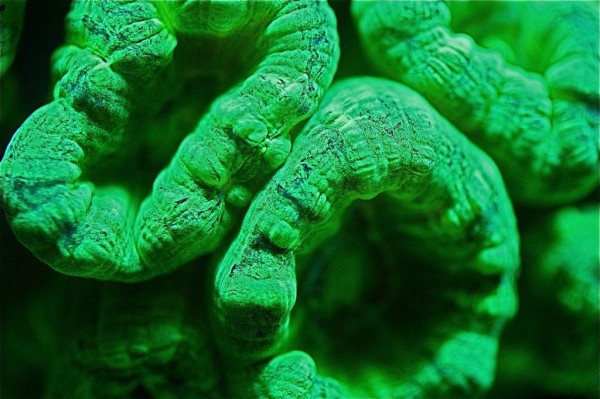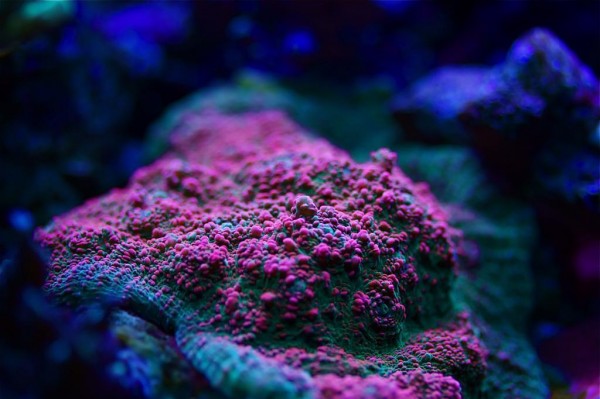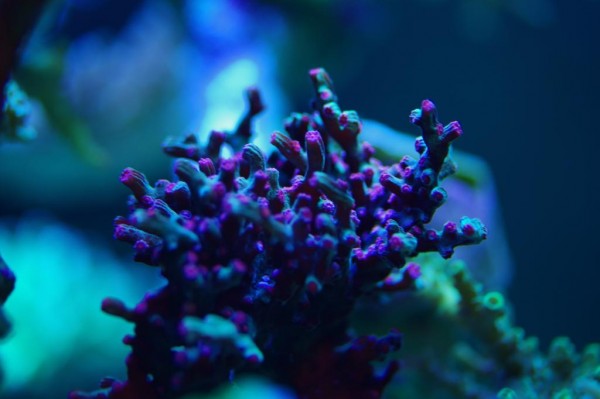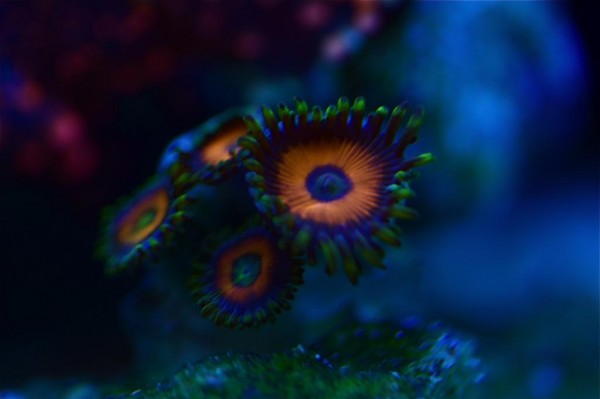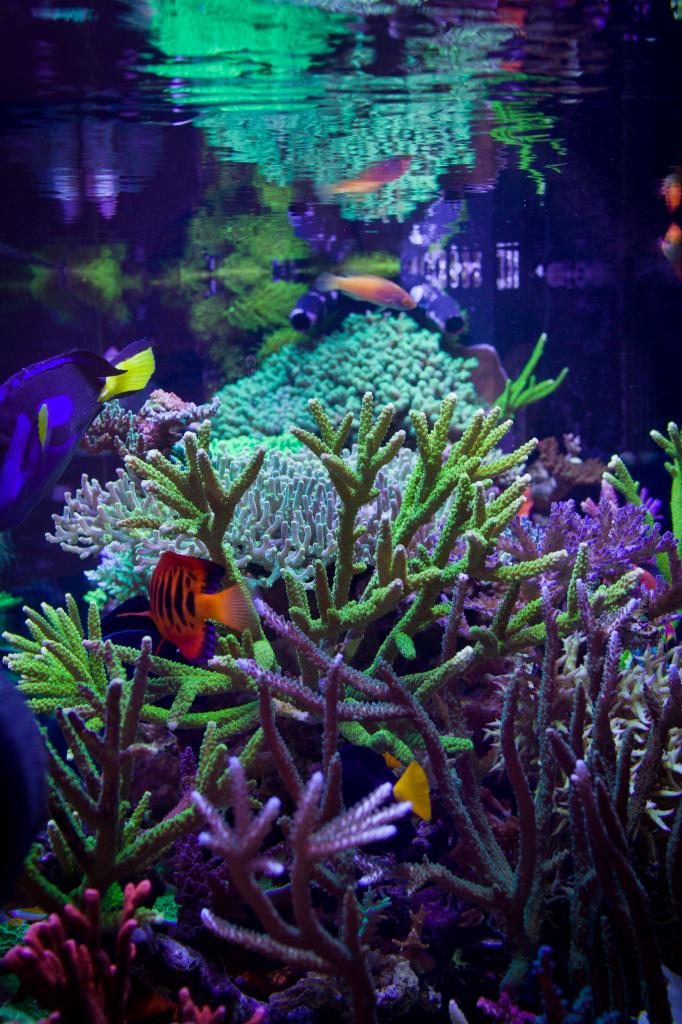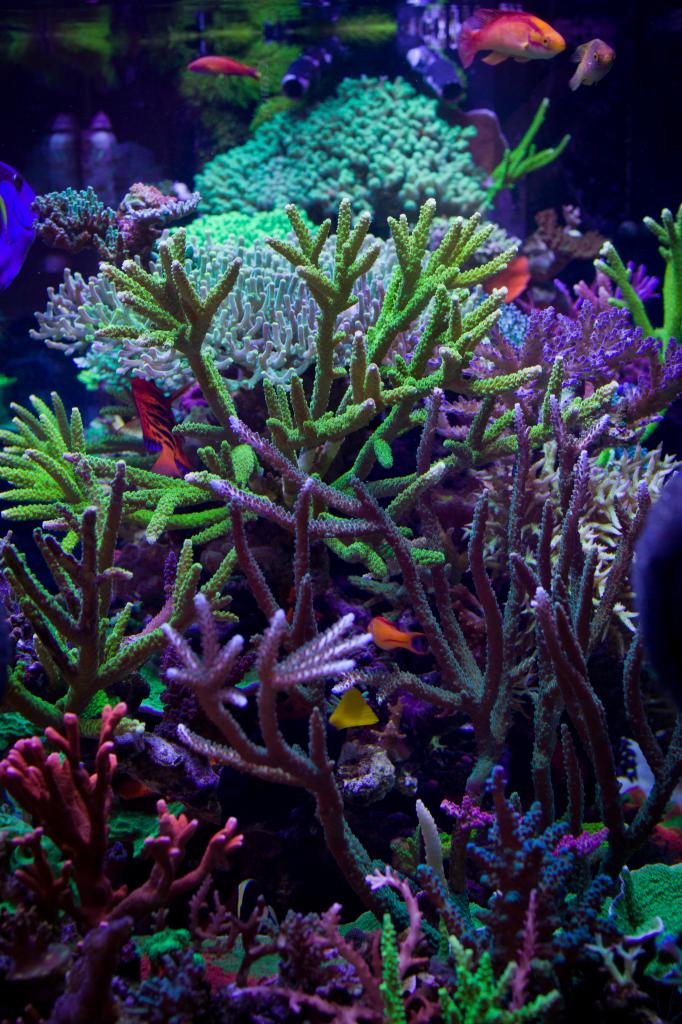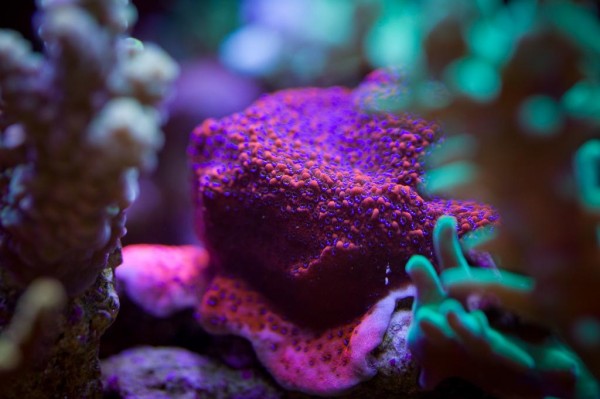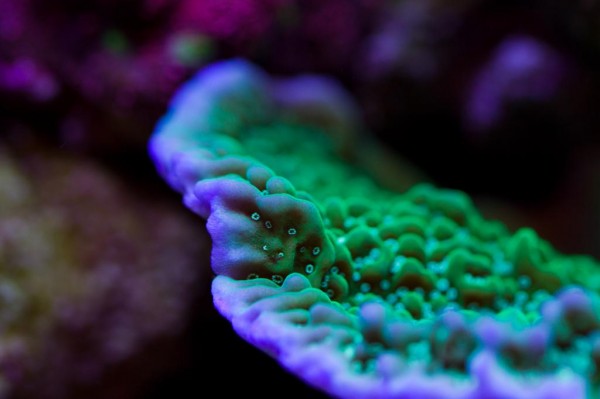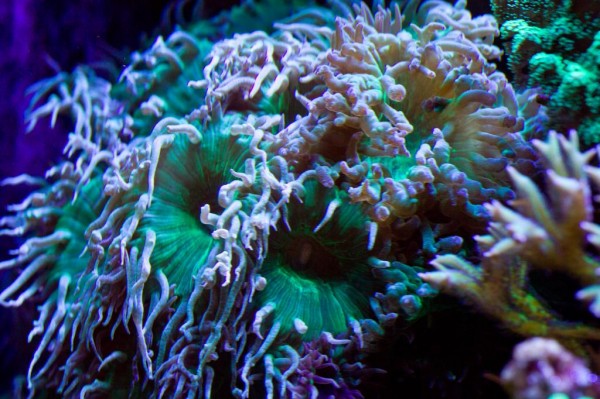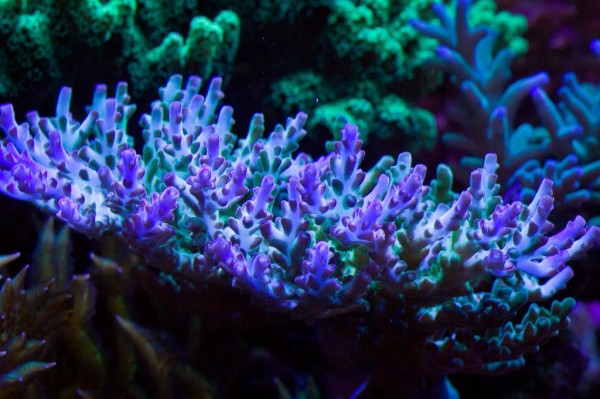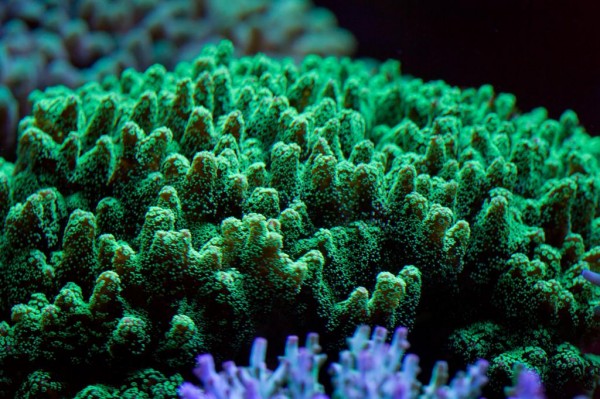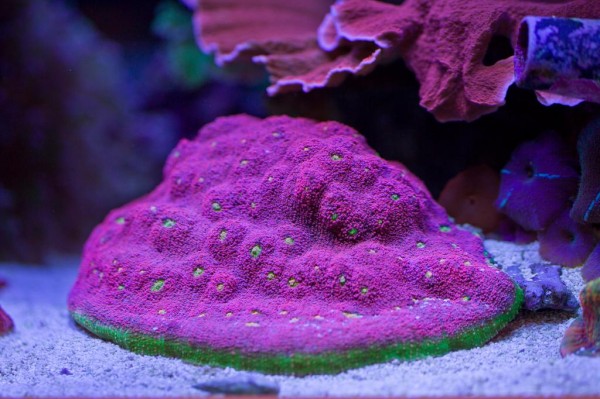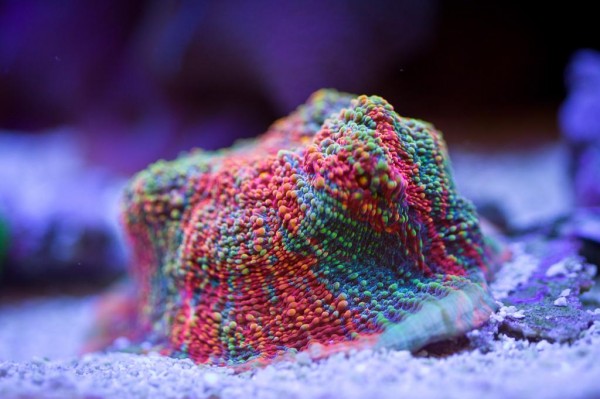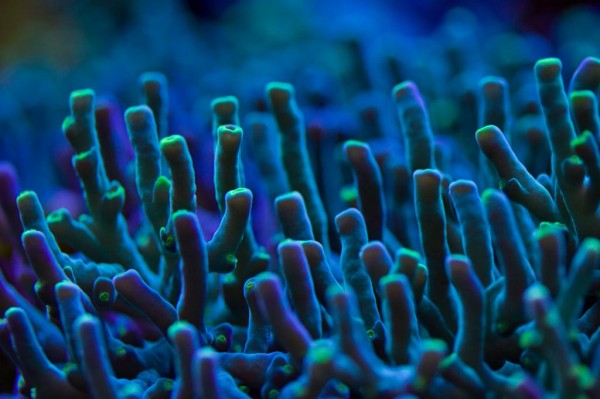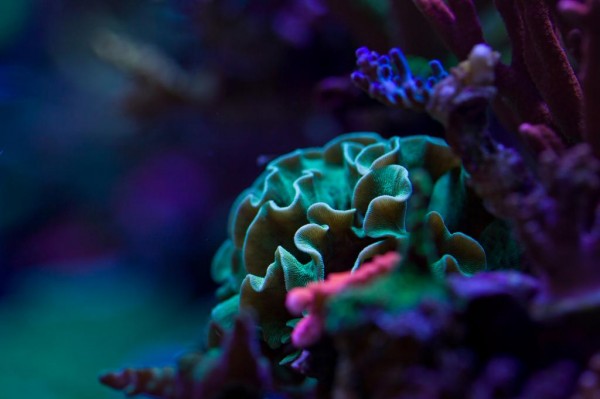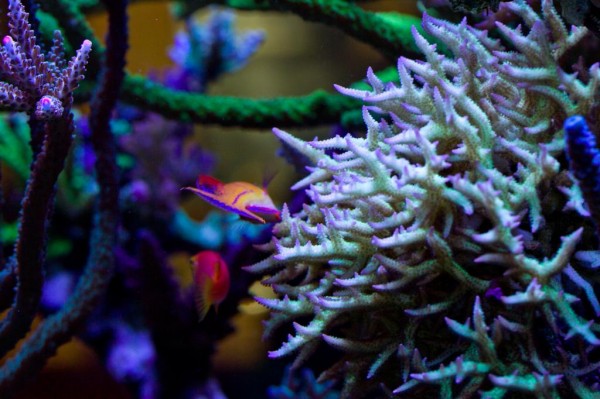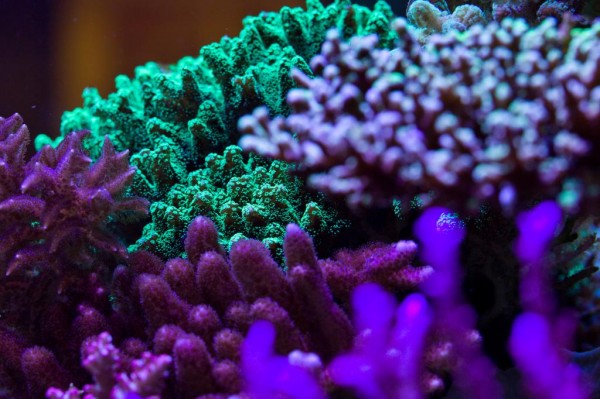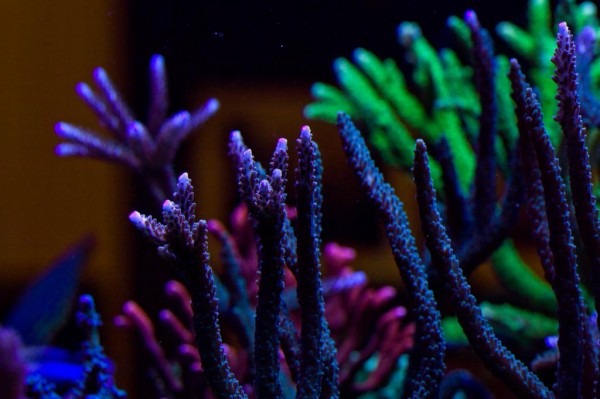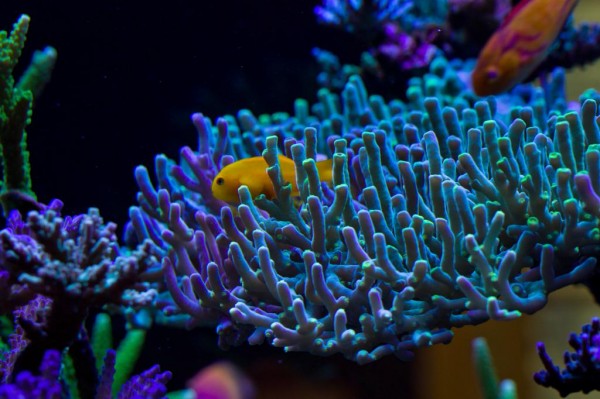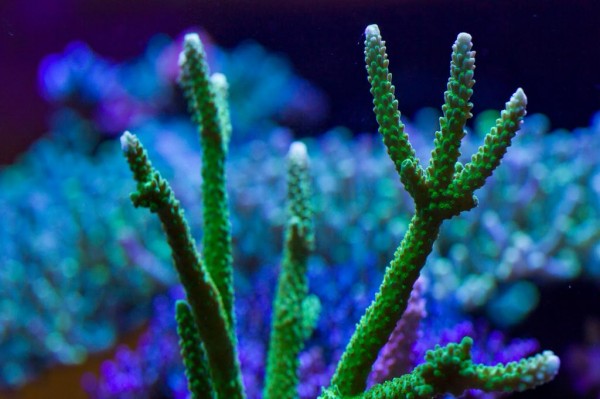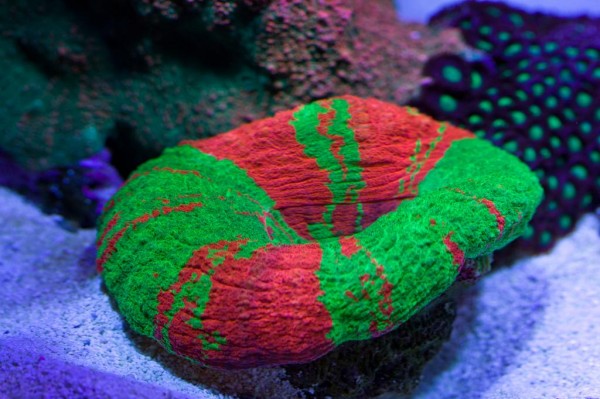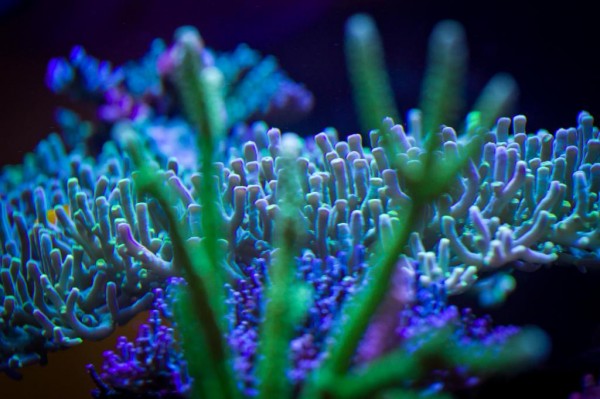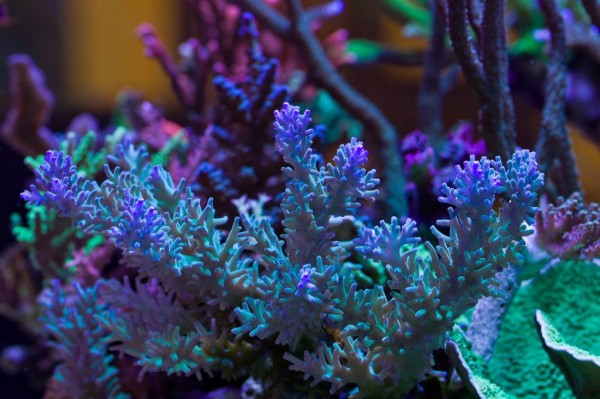 Progression Photos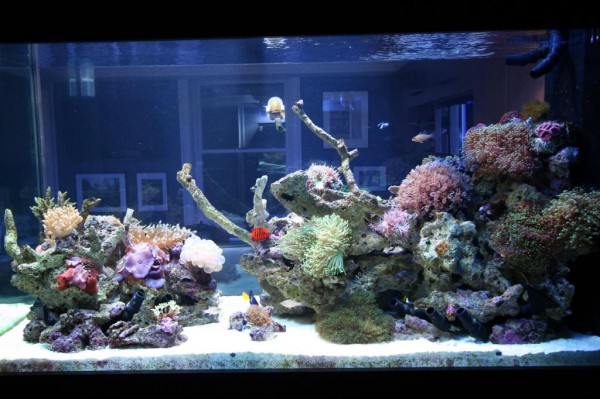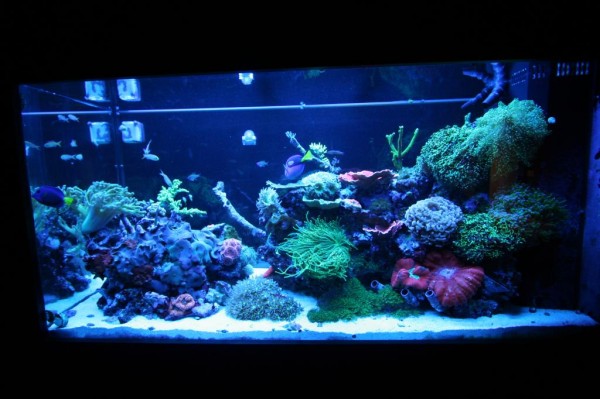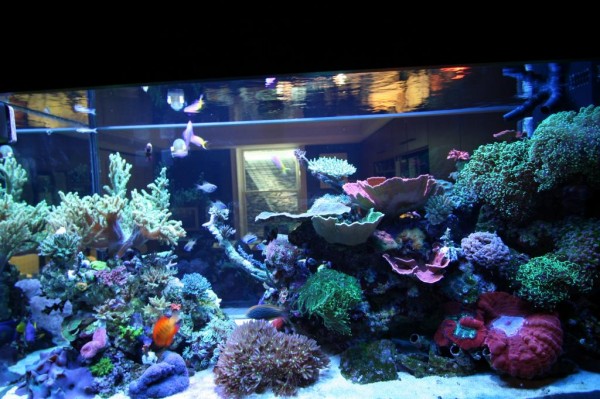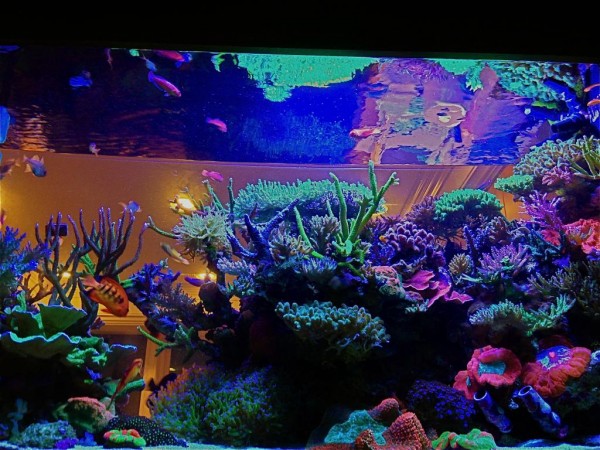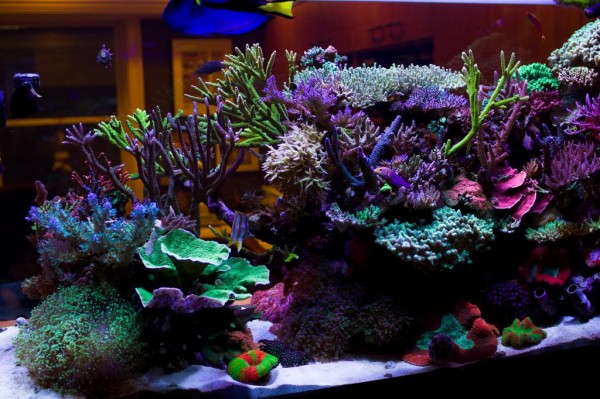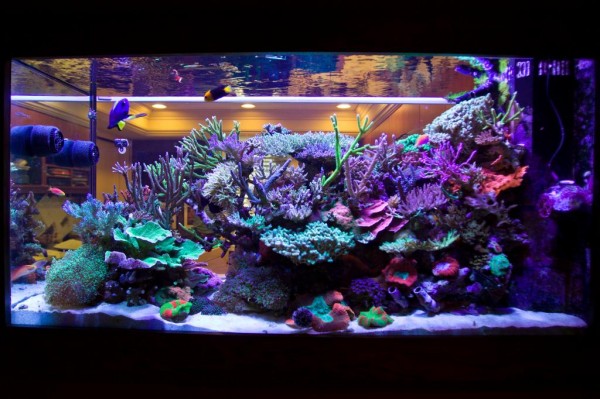 Advice:
My advice is to spend 10 minutes per day and look at your tank and evaluate all live stock. You can tell if your corals are doing great by color, polyp extension, growth, etc; look at your fish and see who is eating, any markings on the body etc. By doing this you can possibly catch any problem from becoming a major disaster.As we all know, parameters are a key in this hobby. So, it is important to maintain them and check them closely. I had my share of issues through the years and that's what made me stronger. When I felt I wanted to quit, you members gave me courage to continue and helped me resolve what I did not know. That's what this forum is about. Today, I know that any problem can be resolved but the key is to catch it early. This is why it's important to look at your tank every day.For any one that is thinking about getting into the saltwater hobby, my advice is to be patient and do your homework before you get your feet wet. Read, read, and read. There are a lot of tank threads on this forum that you can learn from. It can save you a lot of money and headaches. Don't be afraid to ask a question, that's how we all learned.
Conclusion:
I would like to thank Reef2Reef staff and all members for the support over the years. I feel that without the group here and my local club I would have been out of the hobby a long time ago. I would like to thank my wife for keeping up with my mess that I make every Sunday. I would like to thank my friend Afshin who is the one that spent numerous days, nights and long hours helping me. He is the one that originally built my tank and then taught me every thing. He is a very special friend to me. I would like to thank Mike C for taking pictures of my tank and spending his personal time away from his family to do this, a true gentleman. I thank all members on Reef2Reef who always supported me with any questions and advice. I am truly grateful for this award since there are a lot of beautiful tanks that are all worthy of being the Reef Spotlight.
Check out other former Reef Spotlights here.






Tags:
180g
,
reef spotlight