Video Spotlight: Bubble Tip Anemones – What You Need To Know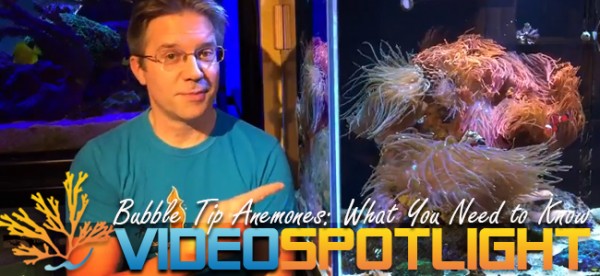 Bubble Tip Anemones – What you need to know
By Marc Levenson (melevsreef)
Discussing the various needs of this species of anemones should help you keep one (or more) healthy in your reef for many years to come. The original BTA was purchased back in 2002 and is with me to this day, and the original Rose BTA was acquired in 2007. I've seen all the fun things they do, including splitting, spawning, climbing everywhere – and of course hosting happy clownfish around the clock.
Check out my website at melevsreef.com.
Join more discussion about anemones here in our Anemone & Clownfish forum.






Tags:
anemone
,
BTA
,
bubble tip anemone
,
melevsreef