The WWC Reef Farm Grand Opening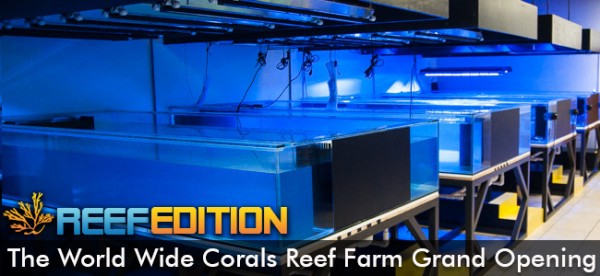 On January 10, 2015 World Wide Corals (Orlando Florida) opened their new state of the art coral farming project to the public for a special celebration and a one time chance to view and shop from these new farm tanks.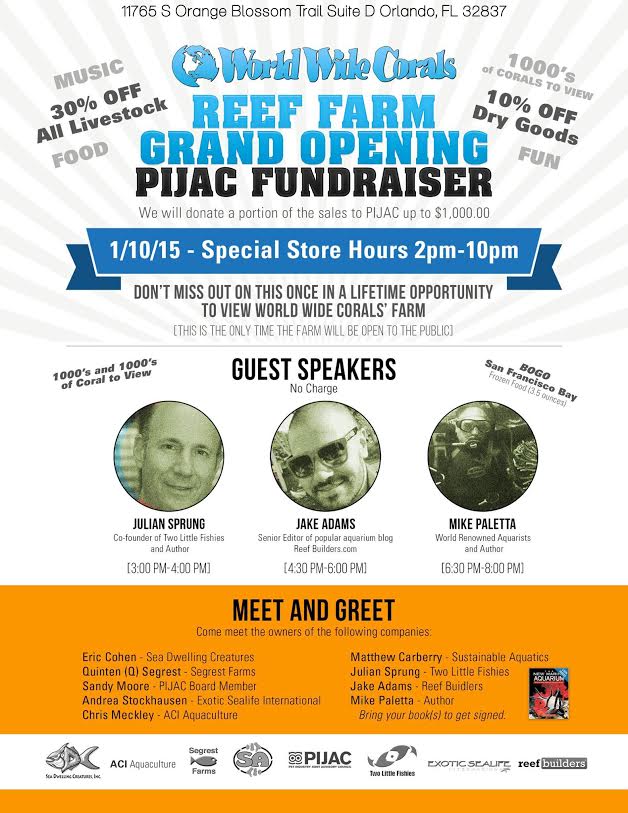 This grand opening of the WWC coral farm was a long time in the making for WWC and one that didn't come quickly. This newest project from WWC took over a year of hard work that included planning, design, and development. The general idea/concept behind the new farm is for WWC to have a place outside of the public view (WWC Showroom) where they could culture, grow and house new WWC coral fragments for distribution.
Originally the grand opening event was to have a few local customers and the local reef club meeting. However, once the word got a snowball of interest started to gain momentum and WWC decided to turn this special night into an exciting, and educational night to remember! An estimated five to six hundred people attended the opening!

A PIJAC (Pet Industry Joint Advisory Council) fund raiser was also added to help the aquatic defense fund which works hard protecting the rights of hobbyists to own aquarium corals and protect the hobby we love. Bravo to Lou, Victor, and the whole crew at WWC!

In addition to the once in a lifetime opportunity to view the new WWC farm those who showed attended the grand opening were treated to fantastic talks from renowned aquarium hobby professionals Julian Sprung, Jake Adams, and Mike Paletta. The speaker room was jam packed, wall to wall, with engaged and interested reef aquarium hobbyists.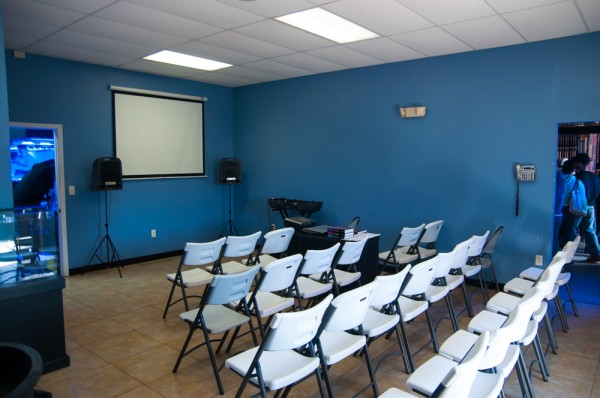 There was also a meet and greet with some very prestigious members of the saltwater aquarium community as follows:
Eric Cohen of Sea Dwelling Creatures (SDC)

Quinten (Q) Segrest of Segrest Farms

Sandy Moore (PIJAC Board Member)

Andrea Stockhausen of Exotic Sealife International

Chris Meckley of ACI Aquaculture

Matthew Carberry of Sustainable Aquatics

Julian Sprung of Two Little Fishies

Jake Adams of Reef Builders

Mike Paletta (Author and professional hobbyist)
World Wide Corals really kicked the new farm off in grand fashion including a huge in store sale in conjunction with the farm grand opening. Also there was definitely no shortage of fun that included music, food and drinks that were served throughout the afternoon and evening hours.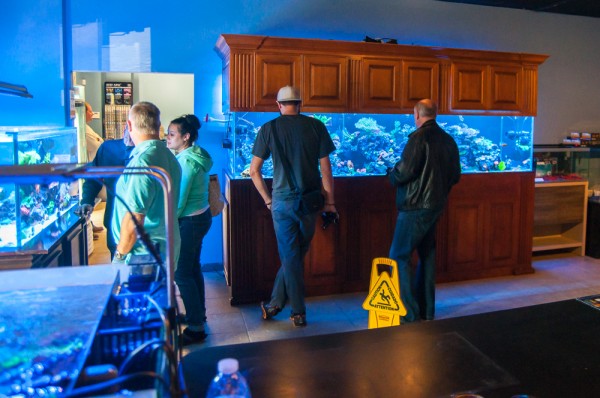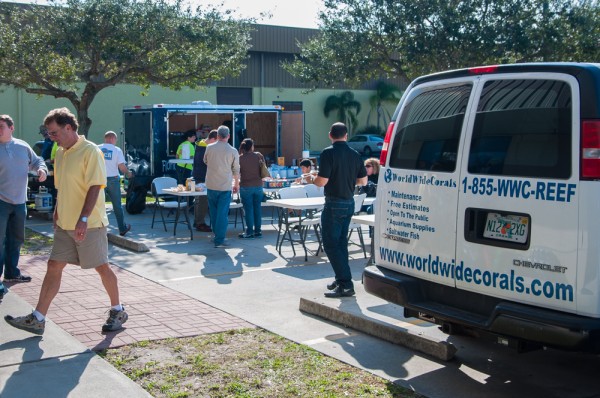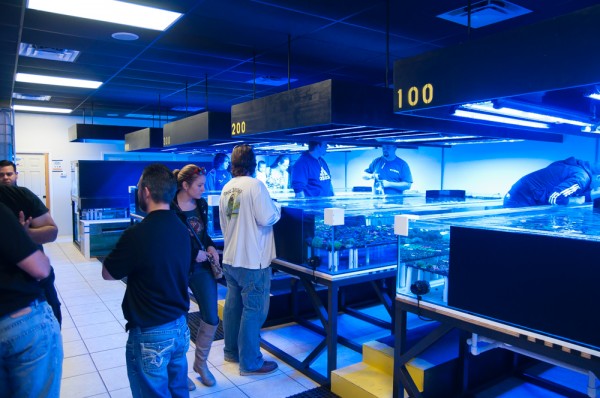 Ok now that we've talked about the grand opening lets get into the profile of the new farm systems.

Custom made glass tanks with steel stands to support.

Four 700 gallon raceway tanks or "frag tanks" as WWC calls them.

Each raceway tank is 132" x 60" x 18" in size.

One 900 gallon SPS display Tank that will house the majority of Acropora brood stock to farm. This tank measures 144"x48"x30" in size.


Two very large glass sump/filters

Two commercial grade skimmers
Check out the following random photos of set up and equipment!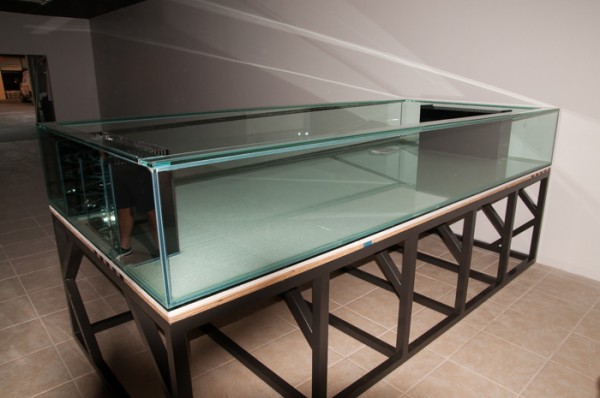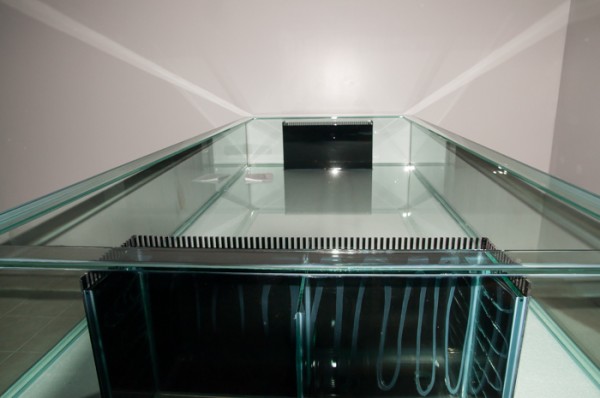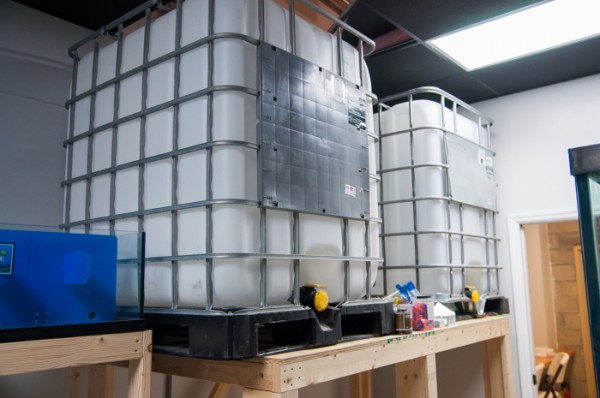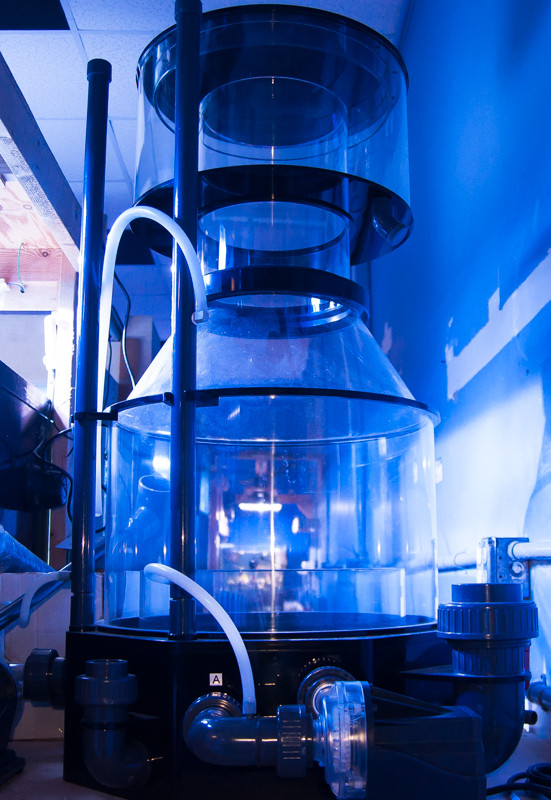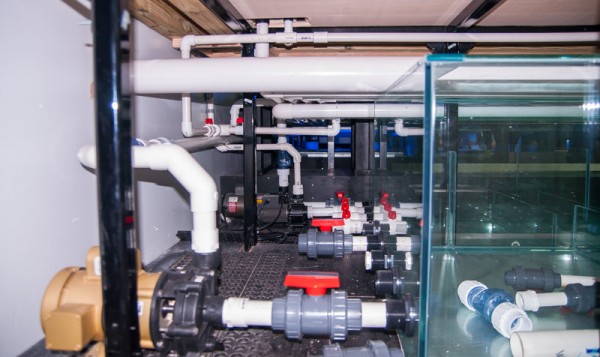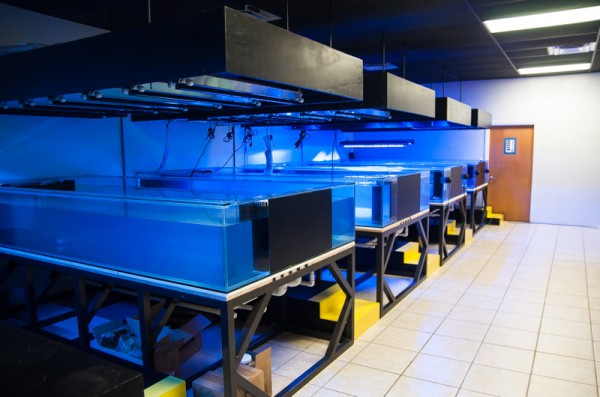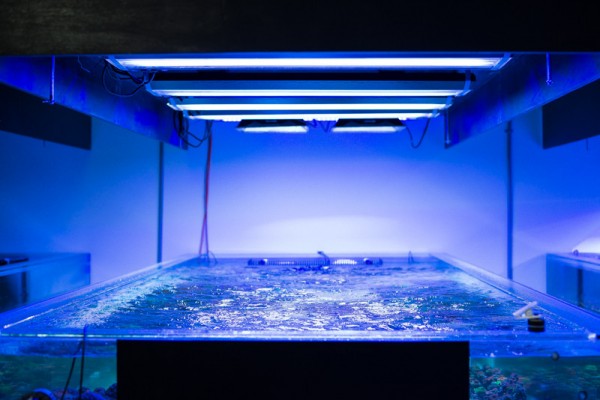 One interesting thing to note is that each tank has a different lighting and flow situation based off of the types of coral that will be growing/housed in the different tanks. Inside each tank, well, are corals that most reef geeks can only dream of! The list of dream corals include:

Acropora (all types)

Montipora (encrusting & branching)

Cyphastrea

Zoanthids & Palys

Chalice Corals


Favias

Leptoseris

Psammacora

Pavona

Anacropora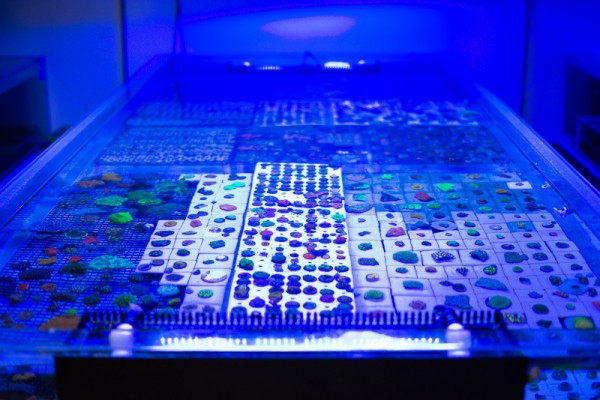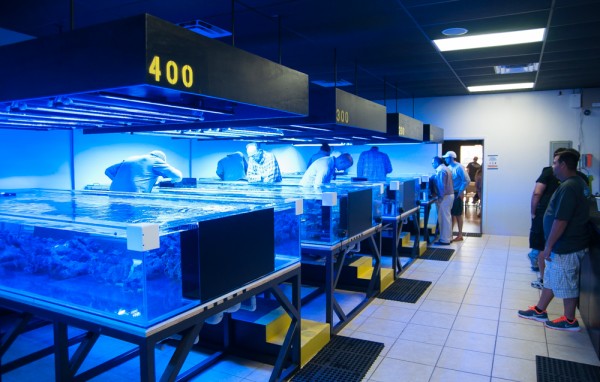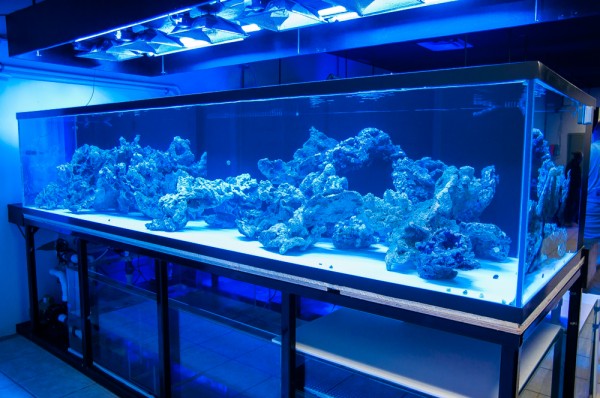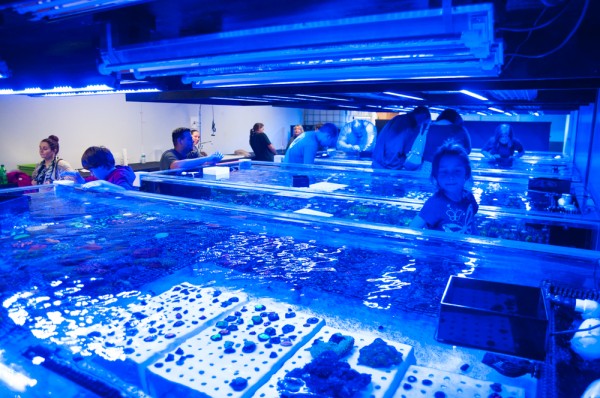 In the eight years that World Wide Corals has been open they have positioned themselves as a top tier vendor, in both the local and international reefing community, selling cultured corals, fish, clams, live rock, tanks, dry goods, and other aquarium related equipment. With the addition of this new state of the art farm a new dimension has been achieved. One can only imaging what the future holds for WWC!

For now though WWC will spend the next few weeks putting on the finishing touches to the farm and increasing coral culture for the upcoming busy coral selling season.
Follow the progress of the farm here: World Wide Corals Farm Build Thread







Tags:
coral farm
,
world wide corals
,
WWC